INTERNATIONAL SCHOOL AWARD
It was a prestigious moment in the history of our School when the school was awarded with the International School Award at Taj Hotel, Chennai by the British Council. It is a rare honour bestowed on the school that stands testimony to the persistent hardwork, commitment and dedication of our teachers headed by our Principal Mrs. N.Mahalakshmi.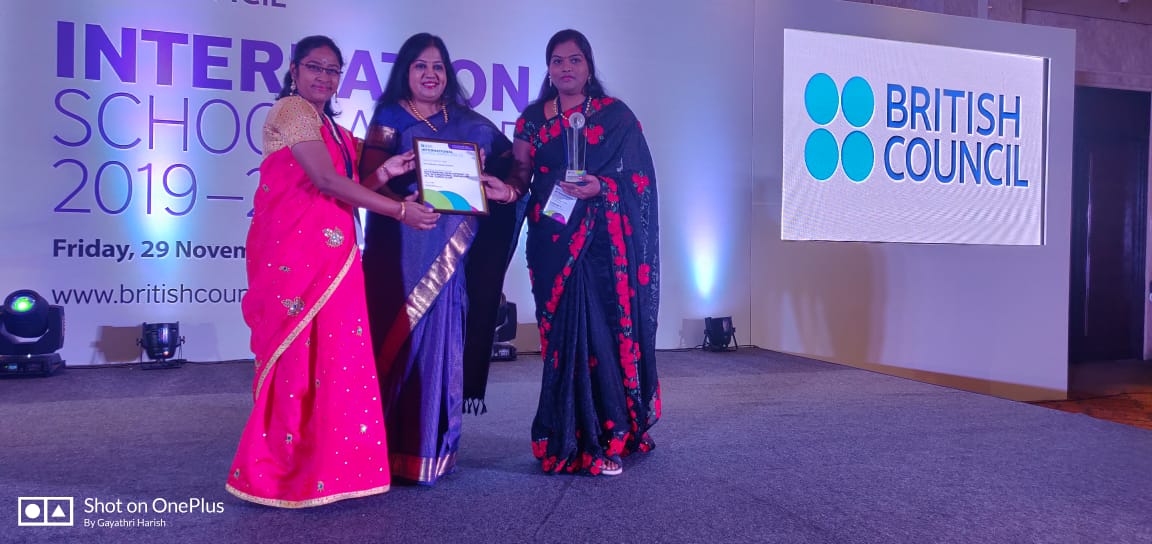 MUSIC THERAPY WORKSHOP
A workshop cum certificate course was conducted by the department of Music Therapy , Sri Balaji Vidyapeeth University at Mahatma Gandhi Hospital & Research Institute. The purpose of this course was to create awareness on how music is used as a medicine. The choice of music varies for different people according to their likes and dislikes. For children, music therapy can be applied by chanting slokas, chanting mantras like Om, attending music classes etc.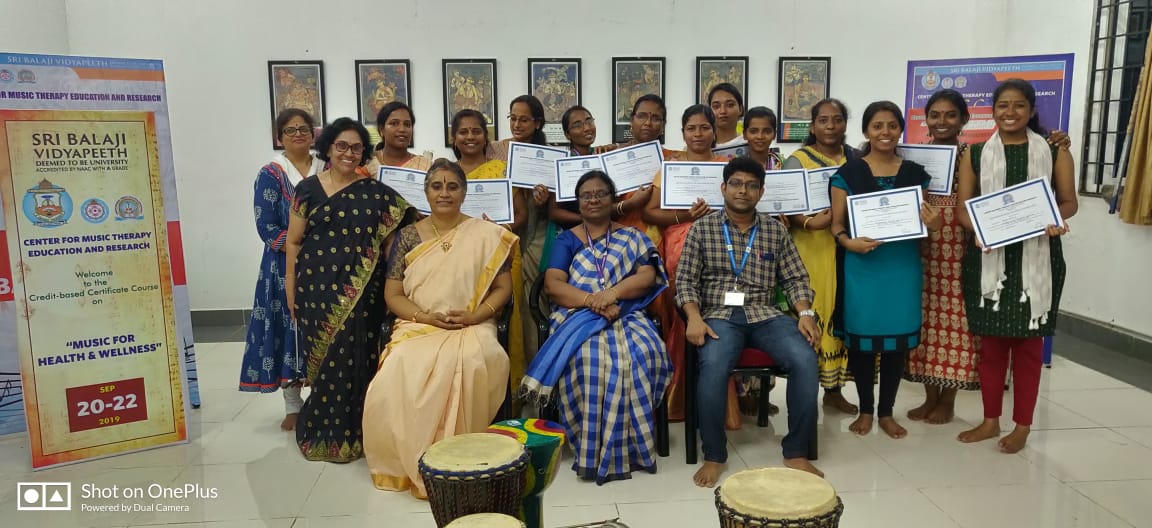 NATIONAL UNITY DAY
On the eve of Sardar Vallabhai Patel's Birth Anniversary, an oath taking ceremony was held in our school premises. While Dhanasree of Grade IX took the pledge followed by other students; Master Sharan delivered a speech on the role of the great leader in integrating the 545 princely states to our Indian federation and his vision of India.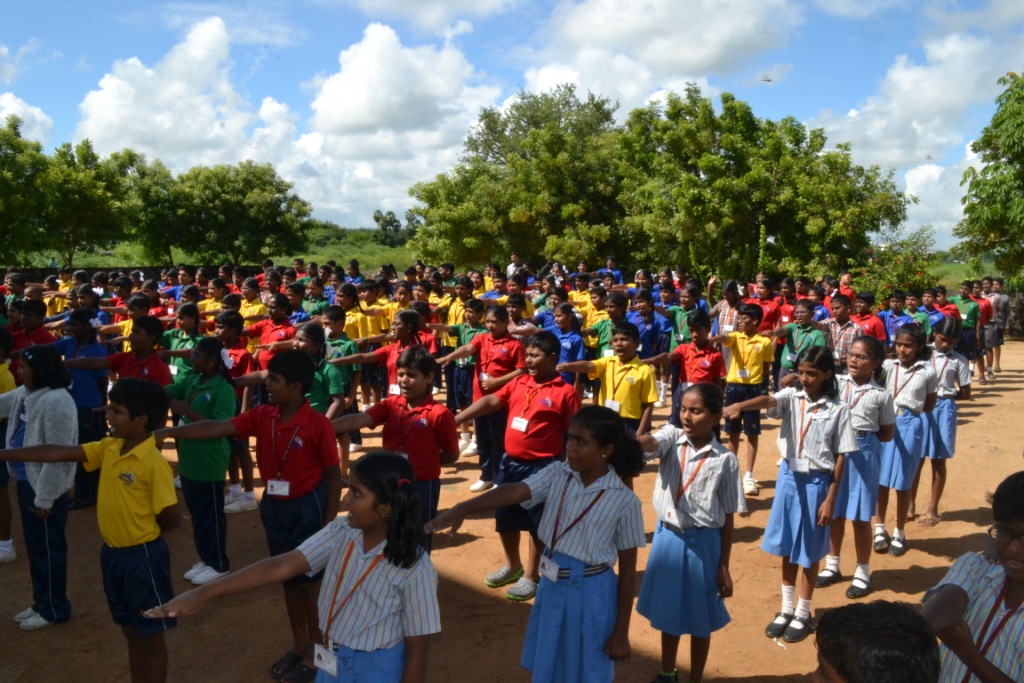 YOUNG ENTREPRENEURSHIP
Entrepreneurship is ship on a voyage which is ready to take on innovative and creative ideas. They make a fortune out of ideas. Entrepreneur is a person who starts an enterprise and converts a situation into opportunity. As part of this study, entrepreneurship students organized Young Entrepreneur's Day, 'Learn to Earn'. Under the guidance of the subject teacher, they were motivated to understand the importance of earning through hard work and realize the value of money. Their effort to generate income was commendable as it instilled confidence in them.
ROAD SAFETY AWARENESS RALLY
Students from Grade IX to XII took part in the Road Safety Awareness Rally. The event was flagged off by the Superintendent of Police, Pondicherry –      Mr. C. Maran. The rally began at Kamban Kalai Arangam and ended at Gandhi Statue with students emphasizing the importance of Helmets and Traffic rules using slogans & placards. Through this public rally, the people were made aware of the need to follow rules for a happy and safe journey.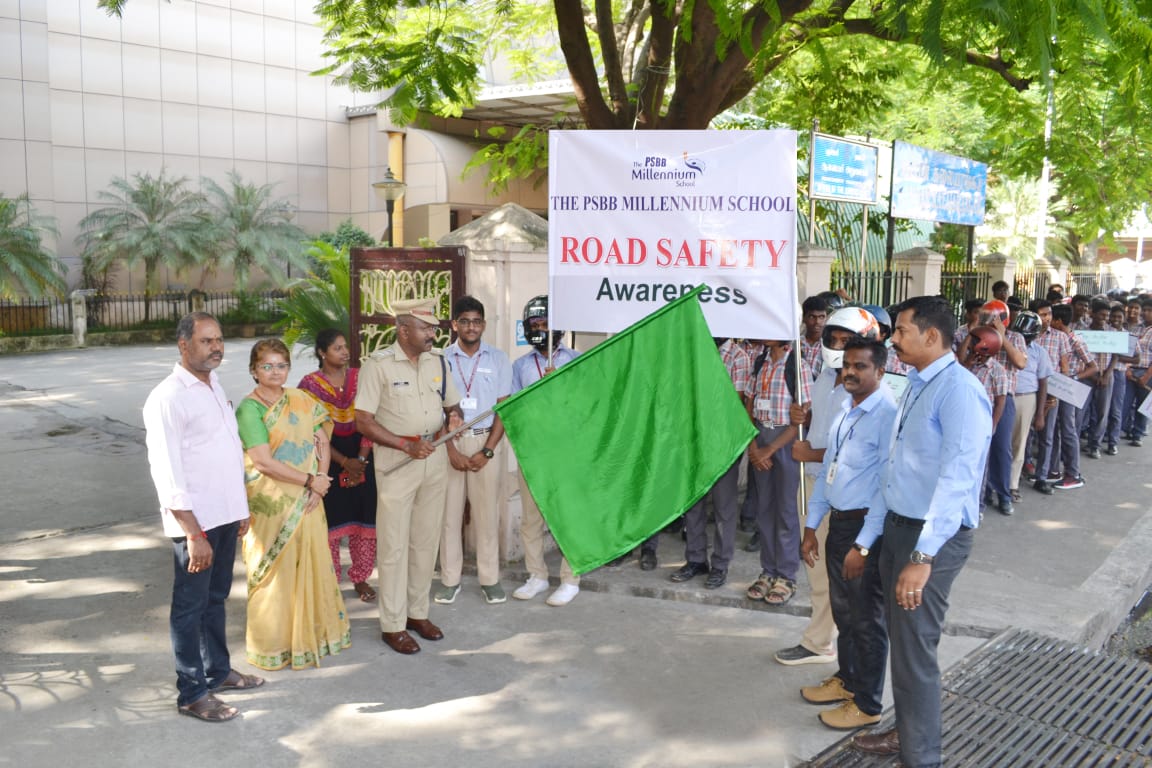 INTERMILLENNIUMART FEST
The Inter Millennium Art Fest was conducted at our school. Children from five of our sister schools participated in the event. The aim of the Art Fest was to bring out the creativity among the students. The competition was conducted for three different levels of students viz Junior, Senior and Super Senior, under three different topics like Painting, Craft Making and Collage Making. The art works of the students were judged by experienced artists. The Academic Advisor Mrs. HemaNagarajan addressed the students and gave away the prizes to the winners.