The Nationwide Actizen Contest
The Nationwide Actizen Contest was conducted during the month of January and  around 11000 students participated and engaged in community service activities across the nation.
Achudan Venkatesan, Shivam Sunderam, Aadithyan Sridharan, Suganth Gopinath Sangeetha, Medha Nirmal Kumar, Uditha V of Class 9 bagged the First prize at the National Level for their project on 'Pollution and Climate Change - Let's Combat it'.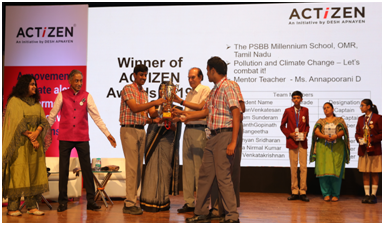 INDIAN SCHOOLS DEBATING SOCIETY
Shashwat Rai of our school has been selected to the Indian National Debating Squad for 2020. He will get to represent India internationally at debating competitions in the coming year, 2020. He is now one of the top sixteen debaters in the national level. He was also a part of the development team in of Team India 2019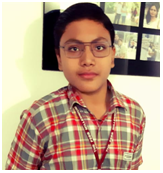 NEWS WIZ QUIZ
Abhijith .G and Udbhav .K of Class 11 Secured First Place in State Level Quiz Competition and Qualified for National Level TV Round Quarterfinals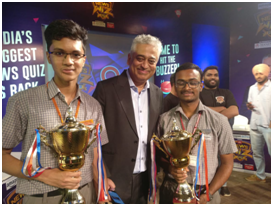 Exemplary Feat
We are extremely proud and delighted to announce that Anbuvanan.A of Class 12 - 2018-2019 batch has secured the FIFTH Rank in the State Level and 256th Rank in All India Level in the NEET entrance examination.